Lost Key Locator
FIRST
A word from our Sponsor
1000's of different funny Gag Gifts
ENTER HERE

Absolutely hilarious items
You will love our prank gifts
Did you ever lose your car and house keys?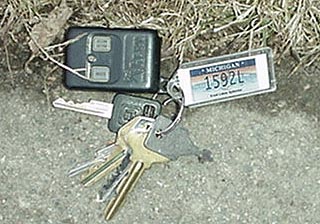 Then you find out you have some 1 of a kind keys
with NO duplicates. Then you end up sawing off
padlocks and/or replacing door locks.
And, worst of all.....you had your remote control
autolock/autostart and garage door opener unit
on that same keychain! Also, many new vehicle keys
come with a computer chip embeded in them. They
cost $20-$75 each to replace. Very costly problem!
Now, we have a simple solution!
And, our system is applauded by all Police
and DMV agencies. 97% guarantee lost keys
WILL be returned to you.
We make keyring tags with your laminated
imbedded auto license plate number and include
your first name on the reverse. See samples.
Michigan Tag Sample

Sample Lost Keys without and with Lost Tag Locator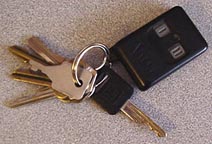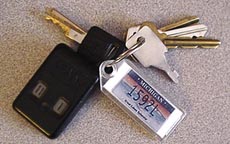 We do ALL 50 states + ALL Canadian provinces!
Here are a few samples!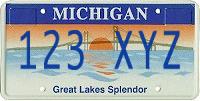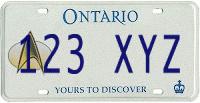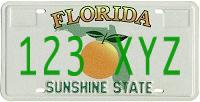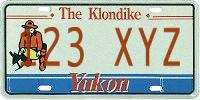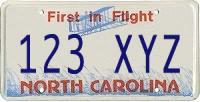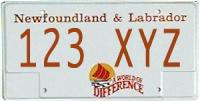 Clear see thru tags show your auto license plate number on one side
and your first name on the other side. Tag size is 15/16" x 2 1/4"
using YOUR state plate logo. Comes with ezadd keyring.
These are individually made (obviously :-))
just for you.
Your cost is only $19.95 each per
custom made key chain tag!
U. S. and Canada orders only!
Retail store inquiries invited
E-mail us HERE
or type into your email form: jerrysps@aol.com
We also Buy and Sell Rare Coins, Gold, Silver

CLICK HERE
FREE MONEY - UNITED STATES ONLY
Locate your favorite online store here!
Copyright 2009 - Jerry's P. S., Inc.
P. O. Box 554, Bridgeport, Michigan 48722-0554
Individuals that do not have websites click here
(duplication of this site is strictly prohibited without our express permission)
Site Visits